Hunter Student Spotlight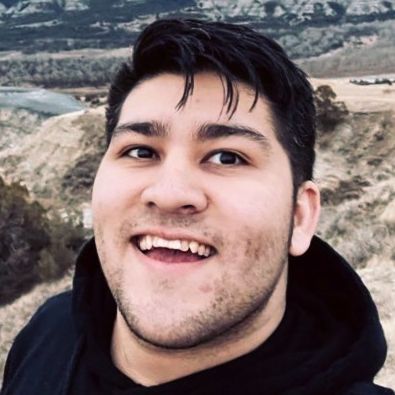 Malik Atadzhanov, Kingsborough Community College '21, Hunter College '23, is a Goldwater scholar double majoring in Environmental Studies and Russian. Born and raised in Dushanbe, Tajikistan, Malik moved to the United States at age sixteen without knowing any English. He currently works with Professor Dallas Abbott, head of Columbia University's Lamont-Doherty Earth Observatory, on the timing and chemical composition of mid-sixth century submarine volcanic eruptions in the Tonga Volcanic Arc, in the Pacific Ring of Fire north of New Zealand. Malik also worked as a COVID-19 test-and-trace team leader, and served as Gladys Brooke research scholar at KCC. He hopes to earn a Ph.D. in environmental conservation and lead collaborations between American and Tajik scientists. Malik's long-term goal is to assemble and lead collaborations between U.S. and Tajik scientists on conserving the biodiversity of Central Asia.
About the Barry Goldwater Scholarship and Excellence in Education Foundation
The Barry Goldwater Scholarship and Excellence in Education Foundation was established by Congress in 1986 to serve as a living memorial to honor the lifetime work of Senator Barry Goldwater, who served his country for 56 years as a soldier and statesman, including 30 years in the U.S. Senate. Goldwater Scholarships are provided to college sophomores and juniors pursuing research careers in the natural sciences, mathematics and engineering fields. The foundation helps to ensure that the U.S. is producing the number of highly qualified professionals needed by our nation in these critical fields.
Malik's Advice: "Work smart, network as much as you can, be resilient when tough times come. There are a lot of good people in this world. And if you can't find one — BE ONE!"

Published: May 22, 2022