Tickets On Sale Now !
Annual Awards Dinner
Friday, May 3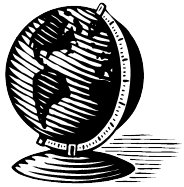 Purchase your ticket for this year's Department of Geography Annual Awards Dinner in the Geography main office (1006 HN) from 10 am to 4 pm. The dinner will be held in the Faculty Dining Room on the 8th floor of the West building from 6:30 PM to 9:30 PM. Ticket prices are $30 per person; $15 for registered Hunter students; and free for GTU inductees. Deadline for ticket purchase is Friday, April 26th.