Society of Woman Geographers Presentation
Sponsored by Department of Geography and Environmental Science and Society of Woman Geographers
"Street Art as Anti-Capitalist Spatial Intervention in Contemporary Berlin"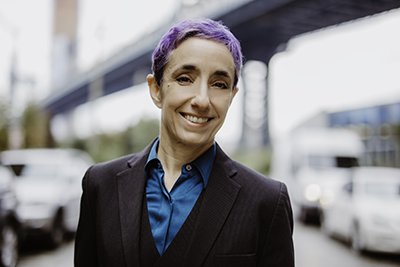 Quill Rebecca Kukla
Georgetown University and Leibniz University Hannover
Recipient of Society of Woman Geographers 2019 fellowship

Tuesday, April 28th, 2020
4:00 - 5:30 PM
Online Zoom Meeting

Street art serves several urban place-making functions that go substantially deeper than simply marking or aesthetically altering space. Focusing on Berlin, Kukla looks at how street art has been used as a tool of spatial activism and resistance to capitalism in several different ways. Kukla is especially interested in how street art is used as a tool of what Sonia Hirt calls "spatial secession", or the willful act of disjoining, disassociating, or carving space for oneself from the urban commons," for purposes supporting the right to the city and anti-capitalist ways of occupying space.
REGISTRATION REQUIRED
RSVP to Amy Jeu at ajeu@hunter.cuny.edu
(Note: Zoom meeting information will be sent one day prior to event)
This event is co-sponsored by the Society of Woman Geographers and the Hunter College Department of Geography and Environmental Science.