SUMMER 1 SESSION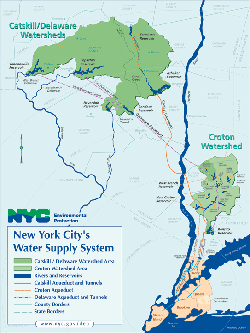 NYC Water Supply
PGEOG 38363 / 70185
June 1 - July 13
Course meets Tuesday & Thursday
11:40 AM to 2:48 PM
This course will provide an overview of the New York City water supply, including its management, physical infrastructure, hydrology, ecology, and history. We will make day trips in and around NYC, including but not limited to a walking tour of the city's early water supply in downtown Manhattan, a visit to the NYPL to see original maps dating from the mid-19th through mid-20th centuries, and a visit to a water treatment (sewage) plant; and two weekend trips to the sources of the city's current water supply. For more information, contact Professor Allan Frei at afrei@hunter.cuny.edu .
---
SUMMER 2 SESSION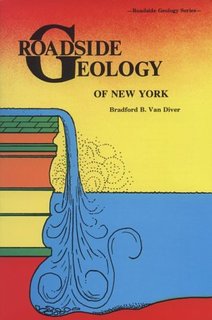 Field Geology of NYC & Vicinity
GEOL 38333 / PGEOG 70179
July 17 - August 17 (Summer II)
Course meets Monday & Wednesday
9 AM to 2 PM
This course is designed to familiarize earth science students with the geology of the NY metropolitan area and vicinity. Using urban public transportation, walking and hiking, students will observe directly and record geologic information in the natural exposure. The large variety of rock formations outcropping in our area will help students to understand the complexity of geologic structures and processes involved in the formation and evolution of earth's crust. This course is recommended for teachers in the Earth Science program. For more information, contact Professor Teodosia Manecan at tmanecan@hunter.cuny.edu .