Professor Solecki Co-authors New York City Panel on Climate Change
report discussed in a news event with NYC administration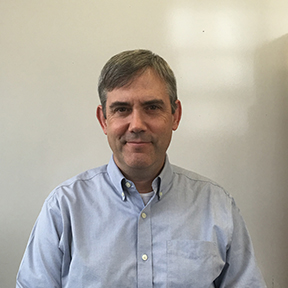 Dear Students, Colleagues, and Friends of Geography,
We congratulate our own Professor William Solecki (Hunter College Department of Geography) with being the co-editor, with Cynthia Rosenzweig (NASA Goddard Institute for Space Studies and Columbia University), of the highly important 2019 report of the New York City Panel on Climate Change (NPCC 2019) "Advancing Tools and Methods for Flexible Adaptation Pathways and Science Policy Integration." The findings were discussed at the news event with participation of NYC administration and Mayor de Blasio on March 14. This is the third NPCC report in ten years, part of an ongoing effort to inform our city about our vulnerabilities to climate change and how best to prepare to respond. Professors Solecki and Rosenzweig have been leading these efforts since the first NPCC report in 2010, and in fact since the first "precursor" to the NPCC series of reports called the Metropolitan East Coast Assessment (MEC), published back in 2001.
The NPCC report concludes that climate change is increasingly present in everyday life of New Yorkers. It manifests itself in rising temperatures, rising sea levels, and more frequent and pronounced extreme weather events such as heat waves, heavy downpours, storms and floods. The report identifies differential vulnerabilities to these changes too. In particular, areas with lower income levels and the highest percentages of African American and Hispanic residents have greater exposure and fewer resources to adapt.
The report also makes a number of recommendations on how the city should respond. For example, the city should follow "flexible pathways" for adapting to climatic shifts, which means that our strategies should not be fixed but regularly re-evaluated and adjusted as necessary over the years. Another recommendation is that the most at-risk communities should play an essential role in developing local adaptation strategies. Community engagement is critical for reducing vulnerability and making adaptation successful.
Professor Solecki also contributes to similar reports prepared by the international scientific community such as the recent high profile IPCC report focusing on the importance of meeting the 1.5 degree of Centigrade threshold. This work provides New York City and our nation with the information they need to continue thriving in a safe and sustainable fashion in the decades to come.
Citations and Links: