Paid Summer Internship at Cornell University: Explore Careers in Geoscience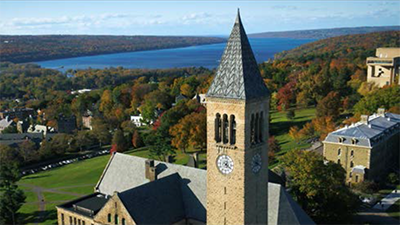 Cornell Geopaths Geoscience Learning Ecosystem (CorGGLE) is a new nine-week summer program that allows students from non-geoscience fields to explore opportunities for geoscience graduate study, specifically giving them exposure to myriad socially relevant careers in the geosciences. This program is funded through the National Science Foundation GeoPath program, directed by the Principal Investigator Dr. Matt Pritchard (he/him) who can be contacted at pritchard@cornell.edu.  Our department (Geography and Environmental Science) is collaborating with this program through Dr. Haydee Salmun who can be contacted hsalmun@hunter.cuny.edu.

Students will conduct a research project with distinguished faculty and staff, present their work, learn about geoscience careers from practitioners, receive training in professional skills and network with others in their field of interest through weekly luncheons. Research areas include
Energy & Water Resources
Environmental Science
Climate Change
Natural Hazards
Remote Sensing & Geographical Information Systems
This paid Internship is a great opportunity for all students at Hunter and CUNY to explore possible careers in the ever-expanding field of earth and environmental science. Read here an article about the program.
Download flyer about the Summer 2023 program.