GeoInformatics Seminar
The Golden Age of Geospatial Data Science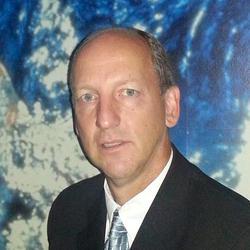 SPEAKER:
George Percivall
CTO, Chief Engineer of OGC
Wednesday, May 8, 2019
3:30 pm
1022 Hunter North
Abstract: Data Science is in a golden age.  The mathematical foundations of Data Science, known for many years, are now seeing broad applicability due to engineering advances in cloud and big data computing and due to the explosive availability of data about nearly every aspect of human activity coming from mobile devices, remote sensing and the Internet of Things.  Nearly all of this data has components of location and time leading to stunning advances in geospatial data science.  Development of intelligent systems using knowledge models leading to insights and understanding have the potential to significantly transform geospatial data sciences.  To achieve the fullest extent of their potential, these innovations require establishment of open consensus standards.  This talk will review recent developments in innovations, standards, and applications of geospatial data science and engineering.
Biography: George Percivall serves as the Chief Technology Officer (CTO) and Chief Engineer of the Open Geospatial Consortium (OGC).

As CTO he is responsible for working with OGC members to ensure a strategic technology focus across the OGC Programs in support of the strategic vision set forth by the OGC Board of Directors. As lead technology architect for the Consortium he authorizes technical staff to propose and implement technology approaches across the Consortium. As Chief Engineer, he promotes consistent and sound architectures including an emphasis on innovation and emerging technology. He chairs the OGC Architecture Board and is an appointed member of the OGC Board of Directors.

Prior to joining OGC, Mr. Percivall was Chief Engineer with Hughes Aircraft for NASA's Earth Observing System Data and Information System (EOSDIS) - Landsat/Terra release; Principal engineer for NASA's Digital Earth Office; and represented NASA in OGC, ISO and CEOS. He was Director of the GST's Geospatial Interoperability Group. Previously, he led developments in Intelligent Transportation Systems with the US Automated Highway Consortium and General Motors Systems Engineering including the EV1 program. He began his career with Hughes as a Control System Engineer on GOES/GMS satellites. He holds a BS in Engineering Physics and an MS in Electrical Engineering from the University of Illinois - Urbana.
ALL ARE INVITED!
NO RSVP Needed