Field Work in Oregon
Former department chairperson Charlie Heatwole and assistant to chair Tony Grande, with their spouses Debbie O'Neal and Susan Grande, reunited in Portland, OR in August 2019 and took a field trip to Mt. Hood and the Columbia River Gorge.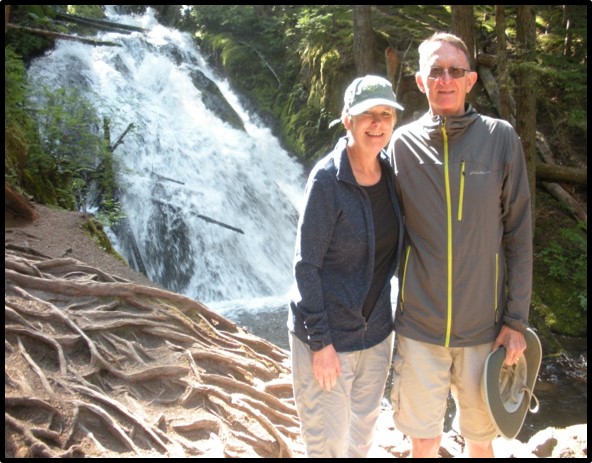 Charlie and Debbie in Mt. Hood National Forest.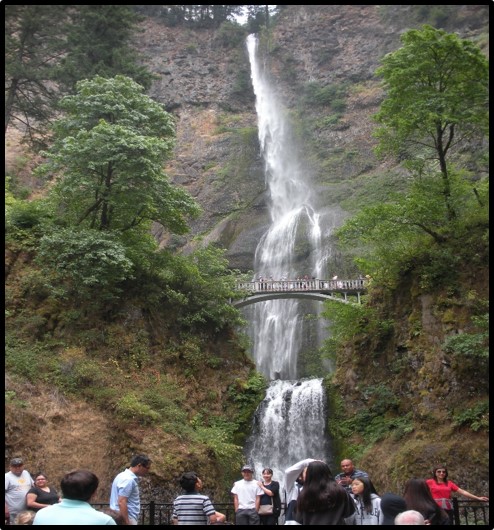 Multnomah Falls in the Coulmbia River Gorge National Scenic Area. At 620 feet, it is the tallest waterfall in Oregon.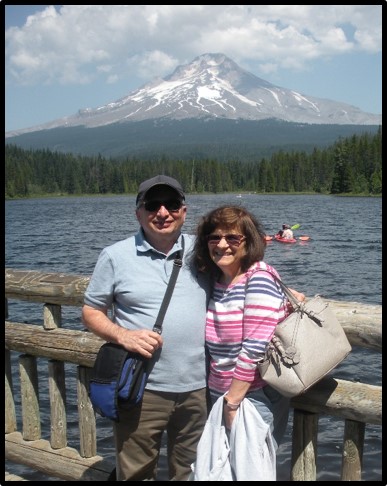 Tony and Susan with 11,249 ft. Mt. Hood in background.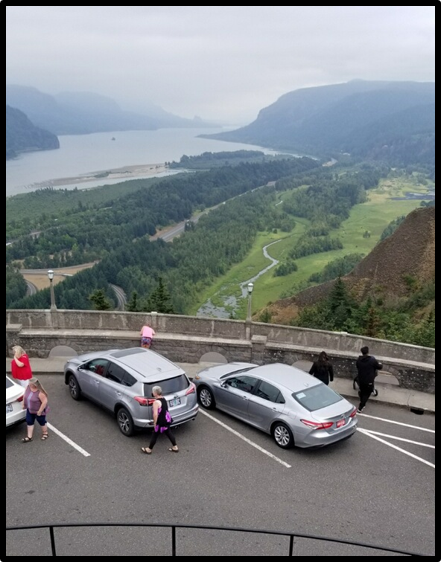 Columbia River Gorge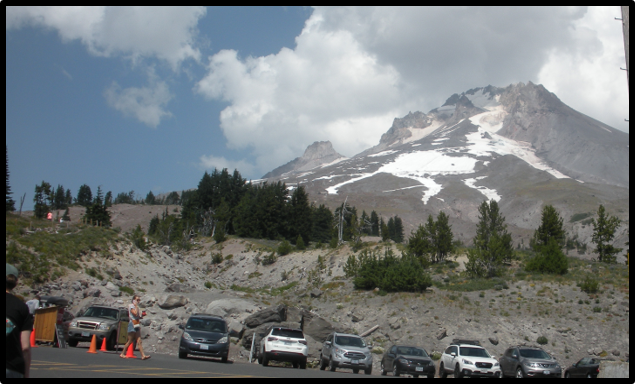 Timberline Lodge at the tree line (c. 6000 ft.) of Mt. Hood. There is summertime skiing on that patch of snow!