In the News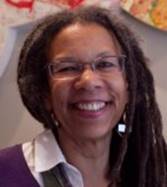 "Is Prison Necessary? Ruth Wilson Gilmore Might Change Your Mind"
https://www.nytimes.com/2019/04/17/magazine/prison-abolition-ruth-wilson-gilmore.html

As featured in The New York Times Magazine on April 17, 2019, Professor of Geography at CUNY Graduate Center Dr. Ruth Wilson Gilmore, a renown scholar of the prison-industrial complex, a founder of carceral geography, and a life-long activist, explains her position on prison abolition. We are so honored to have Dr. Gilmore as a colleague within CUNY's Earth and Environmental Sciences PhD program https://www.gc.cuny.edu/Faculty/Core-Bios/Ruth-Wilson-Gilmore. She is also a director of the Center for Place, Culture, and Politics at CUNY Graduate Center https://pcp.gc.cuny.edu/.