Department of Geography's Annual Awards Reception
Friday, May 11th, 2018, 4:30 PM to 7:00 PM
Hunter College's Roosevelt House,
47-49 East 65th Street (Park / Madison)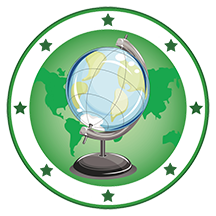 This year the Department of Geography will host our end-of-year celebratory event at Hunter College's Roosevelt House. The former home of Franklin and Eleanor Roosevelt, also home of the Public Policy Institute at Hunter College, is an elegant and historical venue for any celebration. The evening will include a cocktail party with hor d'oeuvres, wine, and soft drinks. Prizes and awards will be announced and new members of the Theta Pi Chapter of Gamma Theta Upsilon, the international geography honor society, will be inducted. A good time will no doubt be had by all.

Tickets are now on sale in the office of the Department of Geography. Inductees into GTU, and Cohen and Oak Tree Prize winners, are guests of the department. For all other students tickets cost $15; for faculty and friends of the department tickets cost $25. Additional donations to the Department of Geography are gratefully received as they help defray the cost of the evening.

For your convenience an invitation is attached. You can bring it to the department in person or you can mail it to: Department of Geography, Hunter College, 695 Park Avenue – HN 1006, New York, NY 10065. All additional charitable contributions will be acknowledged in May 2018.

A note from Roosevelt House: Roosevelt House will be hosting an exhibit prepared by the Norman Rockwell Museum, Reimagining the Four Freedoms, a companion to Rockwell, Roosevelt & the Four Freedoms, Enduring Ideals which will be installed at the New-York Historical Society. Both celebrate the 75th anniversary of Norman Rockwell's famous paintings of the Four Freedoms depicting the freedoms of speech and worship and freedoms from want and fear, ideals that were articulated by President Franklin Roosevelt in 1941. The exhibits open officially on May 25 and will be on view through September 2. However, while not open to the public, the exhibit will be on display on Friday, May 11th. After New York they will travel to five other venues in the United States and one in France though 2020. Reimagining the Four Freedoms features 39 artists working in multiple media to honor the legacy of the Four Freedoms –- and their relevance and reinterpretation for today. Written materials prepared by Roosevelt House students in the Human Rights and Public Policy programs are also included in the exhibit.

Deborah Gardner, Roosevelt House Historian, will give a private tour of Roosevelt House at 4:00 PM on Friday, May 11th to those attending the awards reception. Please RSVP for the tour when you purchase your tickets.