Department of Geography Annual Awards Dinner
Friday, May 6th, 2016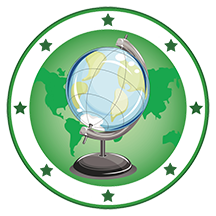 This year's annual Department of Geography Dinner and Awards Presentation will take place on Friday, May 6th, 2016 from 6:30 pm to 9:30 pm in the Faculty Dining Room, 8th Floor, Hunter West Building located at Lexington Avenue and East 68th Street, New York City.
Featuring the Winners of the 2016:
Anastasia Van Burkalow Award for Distinguished Service
Society of Woman Geographers Graduate Fellowship Award
Miriam and Saul Cohen Prize(s) for Geographic Excellence
Gamma Theta Upsilon Induction
Tickets: $40.00 per person or $20.00 for actively enrolled students — GTU inductees and Cohen Prize winners are admitted free of charge. Seating is strictly limited and no tickets will be sold at the door the evening of the event.
Tickets go on sale beginning Wednesday, April 6, 2016. Ticket orders must be received no later than Friday, 2016.

Download and submit the below form.