Geography Awareness Week Lightning Talks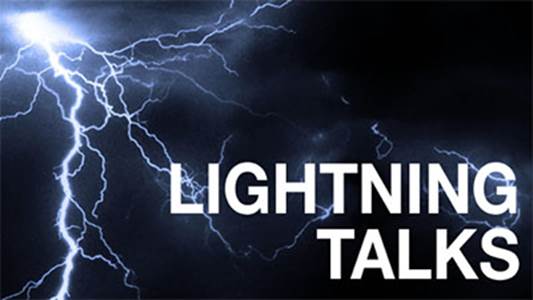 Wednesday, November 13, 2019
10 AM - 12 Noon
HN 1022
Prepare to be inspired by faculty and students conducting research in GIS, geography and environmental science, performing fieldwork in different regions of the world, using the latest geospatial technologies, and developing creative and innovative solutions to address global and local challenges. Presenters will give 5 minute presentations followed by 2 minute Q&A. Lunch will be served afterwards for participants and attendees.
10:00 - 10:03 AM

:: Welcome remarks and logistics by Chair Pavlovskaya

10:03 - 10:10 AM

:: "CitySDK: JavaScript library for working with Census APIs on the web" by Mr. Zhi Keng He, BA Geography/GIS

10:10 - 10:17 AM

:: "Snow-Vegetation Interactions in the Boreal Snow-Albedo Feedback in an Earth System Model" by Professor Wenge Ni-Meister

10:17 - 10:24 AM

:: "Green Development Capacity Building: Key Potential Educational Opportunities in Grenada" by Professor William Solecki

10:24 - 10:31 AM

:: "From Raw Data to Web Mapping - GIS Analysis Workflow" by Mr. Horia Popa, GIS certificate student

10:31 - 10:38 AM

:: "Projected impacts of climate change on risk of spring frost and fire blight for Malus domesitca" by Mr. Paul Racco, Geography graduate & GIS certificate student

10:38 - 10:45 AM

:: "Is there an alternative to capitalist finance? by Professor Marianna Pavlovskaya

10:45 - 10:52 AM

:: "Finding Staten Island Swimming Pools" by Mr. Robert Abugel, Geography graduate student

10:52 - 10:59 AM

:: "Measuring Tree Growth and Health in NYC: Population Density and ISA (Impenetrable Surface Area)" by Enkel Bega, Undergraduate geography student

10:59 - 11:06 AM

:: "Future urban heat wave exposure in Asia" by Professor Peter Marcotullio

11:06 - 11:13 AM

:: "Linking precession to the glacial interglacial variability in atmospheric CO2" by Professor Randye Rutberg

11:13 - 11:20 AM

:: "Climate Change and the Second Wave of Dam Removals: From Oroville to the Elwha Dams" by Professor Enrique Lanz Oca

11:20 - 11:27 AM

:: "Trouble in Paradise! This is Paradise Bay, Antarctic Peninsula" by Professor Haydee Salmun

11:27 - 11:34 AM

:: "Measuring Gerrymandering: the Geographic Approach" by Professor Shipeng Sun

11:34 - 11:41 AM

:: "Human disruptions to the terrestrial carbon cycle" by Professor Andrew Reinmann

11:41 - 11:48 AM

:: "2050 Energy-Water Scenarios" by Jessica Stretton, Graduate geography student

11:48 - 11:55 AM

:: "New York City Water Supply and Climate Change" by Professor Allan Frei
ALL ARE INVITED!
RSVP to Amy Jeu at ajeu@hunter.cuny.edu
This event is sponsored by the Hunter College Department of Geography and Environmental Science with support from the President's Student Engagement Fund.