In the News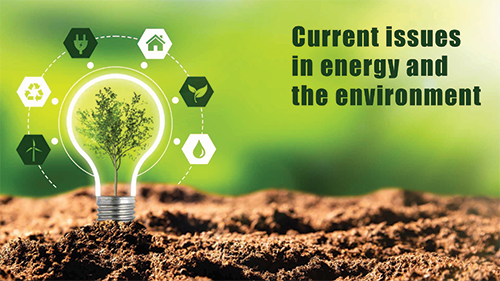 Current issues in energy and the environment
Wednesday, November 29, 2023
4:00 PM - 5:15 PM
1022 HN (Hybrid)

In honor of Geography Awareness Week, we will feature two guest speakers to talk about current issues in energy and the environment.
Speakers:
| | | |
| --- | --- | --- |
| | | Alāna Wilson, Ph.D., Mobility Analyst, National Renewable Energy Laboratory. The last few years have seen significant federal investments in the electrification of transportation, including the Bipartisan Infrastructure Law (2021) and the Inflation Reduction Act (2022). Many of the clean transportation investments are required by law to try to meet the intent of the Justice40 Initiative, that 40% of the benefits of certain federal investments be realized by "disadvantaged communities". But what is a "disadvantaged community" and what is a "benefit"? Who decides, and how are they tracked/measured? What does it mean to aim for Justice40 in the rollout of electric vehicle (EV) charging stations, if most Americans don't own EVs and many "disadvantaged" community members don't even own cars? We'll talk through these questions, but please also bring your own!! |
| | | |
| | | Noah Ginsburg, Executive Director, New York State Solar Energy Industries Association (NYSEIA), bachelor's degree in Renewable Energy from the CUNY Baccalaureate program/Hunter College. Noah will discuss the history of, and current trends in, the solar energy industry, with a focus on New York State. |
| | | |
| | | |
EVENT DETAILS:
This event will take place in-person in room 1022 HN with a Zoom option.
Pizza will be served. Bring your own drinks.
RSVP at https://tinyurl.com/GAW112923

For questions, email event organizer Professor Allan Frei at afrei@hunter.cuny.edu.