In the News
Hosted by Greenbelt Society
Geography Awareness Week Event
Climate Change Seminar 2021: Post-COP26 (Virtual)
In recognition of the UN Climate Change Conference (COP26) held in Glasgow, Scotland
(Oct 31-Nov 12) we are excited to announce our Climate Change 2021: Post-COP26 virtual seminar organized and hosted by the Greenbelt Society of Hunter College (CUNY) that will be held on Thursday November 18, 2021 (5:00 PM– 7:00 PM Eastern Time, US-Canada).
The focus will be on projects that highlight human induced climate change and sustainable development and solutions. Each presentation will be around 8-10 minutes. The event is expected to last around 2 hours. We encourage students to participate! If you are interested in attending, please see the Zoom information below.
Day: Thursday, Nov. 18
Time: 5:00 pm - 7:00 pm (Eastern Time, US-Canada)

---

Speakers
"Sugar Water - The End of the Everglades" presented by Alexander Krause, Geography and Environmental Science Department (Hunter College, CUNY), filmmaker and Greenbelt Society Member

"Wildfires and the Climate Crisis: The Case of Israel" presented by Mai Kruvi, Geography and Environmental Science Department (Hunter College, CUNY)

"Imagining Pratt Institute as an Ecosystem" presented by Jason Vigneri-Beane, Associate Professor of Architecture, Undergraduate Architecture, Pratt Institute; Rafael De Balanzó Joue, Assistant Professor Adjunct, Queens College, CUNY, Profesor Asociado, EINA, Universidad Autonoma de Barcelona, Habitat Program Leader, Architects Without Frontiers International; and Enrique Lanz Oca, Assistant Professor Adjunct, Mathematics and Science Depart., Pratt Institute and Geography and Environmental Science Depart., Hunter College, CUNY
"A Taste of Mote" presented by Nattapat Karmniyanont, Geography and Environmental Science Department (Hunter College, CUNY) and Greenbelt Society Member
"Fast Fashion vs the Planet" presented by Christina Napoleone, Geography and Environmental Science Department (Hunter College, CUNY)
"Talla de maderas sustentables" ("Sustainable Wood Carving") presented by Carlos/Mariana/Saúl/Janette, Non-Government
"The Value of What's Not There, or The Internet of Things Saves the Planet" presented by Robert Lundahl, Filmmaker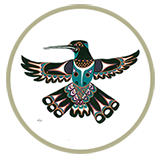 Greenbelt Society
Educate, Engage, Empower
greenbeltsociety1@gmail.com
https:/greenbeltsociety.wordpress.com