2018 Department of Geography Awards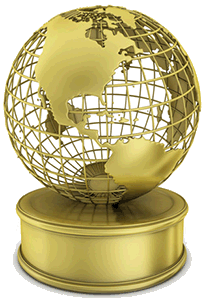 Nominations are open for both the 2018 Miriam and Saul Cohen Prizes in Geographic Excellence and the Oak Tree Prize. Students can self-nominate or they can be nominated by a faculty member for both prizes but no student can win both prizes.

The Cohen Prizes can award one undergraduate major (either Geography or Environmental Studies) and/or one graduate-level major (MA, MS-GIS, or the GIS Certificate). They are competitive cash awards, the value of which can change from year-to-year, given in recognition of an excellent independent research project or senior honors thesis. The prizes recognize students who go above and beyond the regular requirements of the major and complete a significant independent research project while actively enrolled in the Department of Geography at Hunter College. Students who graduated in spring and fall of 2017 are eligible for consideration.

The Oak Tree Prize is a $500 cash prize funded by Dr. Jack Eichenbaum, a long-time Adjunct Professor and friend of Geography. Open to undergraduate geography, environmental studies, and graduate geography majors, the Oak Tree will reward one student each year for the best research using original field work focused on one or more of the five boroughs of New York City (Brooklyn, The Bronx, Queens, Manhattan and/or Staten Island).
Submission deadline for both prizes is Wednesday, April 25th at 5:00 PM. Submissions are to be in .doc format and sent via email to geog@hunter.cuny.edu. For the Cohen Prizes, submissions must be accompanied by a signed statement from the faculty mentor certifying that the student conducted the research and that the faculty member finds this paper/thesto be an outstanding example of research and writing for an student completing a degree in the Department of Geography. Be sure to indicate which prize is being sought.
The award(s) will be presented at the Department of Geography's annual awards function on Friday, May 11th at Roosevelt House. Be sure to read the complete award criteria that can be found at http://www.geo.hunter.cuny.edu/awards/index.html.