In Memoriam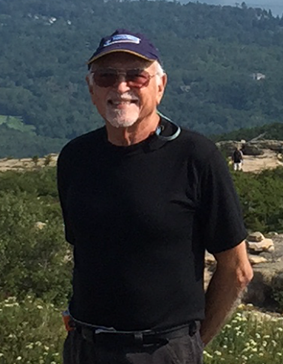 Russell Alan White
December 1936 - October 2016
Dr. Russell A. White was a former Chairperson, member of this department from 1968 until 1992, and an inductee into the Hunter College Hall of Fame.
Photo Gallery
(click on photo to enlarge)
Acadia National Park
Bar Harbor, Maine

Petra, Jordan
Memory Book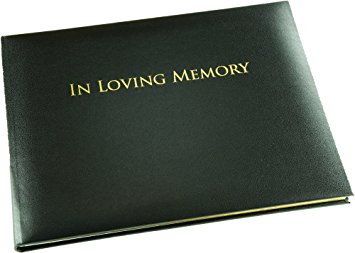 2 entries
January 31, 2017
Dr. Russell A. White: A Remembrance By Charles A. Heatwole
It is with deep regret, but fond memories, that I report the passing in October, 2016 of Dr. Russell A. White, former geography professor and department Chairperson (1973-1982).
His association with the college began in the late 1950s when he attended Hunter College in the Bronx (now Lehman College), majoring in geography. For much of the 1960s he was a part-time lecturer in geography at Hunter's main (current) campus while doing graduate work in geography at Columbia University. Soon after receiving his Ph.D. in 1968 he was appointed Assistant Professor. A mere five years later, following promotion and tenure, he was elected Chairperson, succeeding Anastasia Van Burkalow.
Russell's time as Chair witnessed profound change. Geography was becoming more quantitative but in 1973 people used typewriters. Mapmaking was something you did by hand. GIS was yet to gestate. There was occasional talk of something called remote sensing, but for the most part it was still . . . well, remote. Graduate programs in geography did not exist at Hunter or CUNY. While faculty research was encouraged, it was undergraduate teaching that mattered most. There was no such thing as a PC or workstation. Hunter College had one computer that occupied more than a thousand cubic feet. To describe its use would be to compare modern medicine to medieval surgery.
Absent emails, text messages and tweets, the art of face-to-face conversation flourished. It was an environment in which Russell thrived. He was a very sociable man with a great sense of humor and a smile that could put the Cheshire Cat to shame. The door to his office was always open. Camaraderie was the norm and he set the tone. We were then the Department of Geology and Geography. The faculty were equally split between the two. The potential for tension was high. But collegiality prevailed, and for that I credit the Chair. In the broader context, he was a great departmental representative. At college-wide gatherings it seemed like he knew everyone. Indeed, he probably did.
I was hired during the late spring of 1974. Russell, of course, was Chair, and I remember well a meeting we had about the forthcoming fall term. He said that for me to be successful at Hunter, it was imperative that I get to know and appreciate the Hunter student body, who, he assured me, were different from what I had experienced at Michigan State. How to do that? Teach Geography 10100. I ended up teaching three sections of it during my first term. It turned out that Russell was right. I cannot remember if I ever thanked him for the wisdom of that teaching assignment, but I hope I did.  (At that time the East and West Buildings did not exist. Almost everything happened in the North Building. Accordingly, classrooms were small. Enrollment in GEOG 10100 was capped at 30.)
Though I did not realize it at first, I had been mentored by a master. Simply put, Russell was a great teacher with more than a touch of showmanship. The classroom was his habitat. Students liked him. His classes maxed out. And always the humor. Indeed, I can see him: a guy in front of a class, huge smile on his face, wondering who had gotten the joke.
Russell was passionate about travel and its role in education. To him the study of geography concerned Planet Earth in all it fullness – most of which, of course, existed beyond the college's confines. He believed students were well-served by seeing it firsthand. Thus, he championed field trips. Indeed, everyone who taught in our department was strongly encouraged to include an optional field component in their classes. I don't know how he did it, but—as best I can recall--he somehow managed to have money in the department's budget to subsidize bus rentals, mindful that students of modest means could not participate without it.
Above that were the summer field courses in both geology and geography. Russell himself led the immensely popular ten-day geography course, which went in opposite directions in alternate years. Think of two loops. One went north to Montreal and Quebec City before heading back through New England. The other went south paralleling the Appalachians to the Great Smokey Mountains before turning back towards the Chesapeake and Megalopolis. And above that, in terms of distance, was his winter field course in Mexico, offered long before the advent of the current Study Abroad Program. But most importantly, whether Russell was taking his class around the block or out of the country, students saw a professor who was well-prepared, fully informed, helplessly humorous, and totally loving it.
After retiring in 1992, Russell and his wife, Janice, moved to Florida. While his lifestyle changed, his passion for travel clearly did not. To read their annual Christmas letter was to hear of destinations near and far. It was like that year after year, suggesting a bucket list that lacked a bottom. Indeed, one could wonder why Russell and Janice bothered having a permanent address.
After learning of Russell's death, I wrote to Janice to tell her of my desire to write a remembrance and to ask her to send me a photo or two. What she sent is shown below. Two photos. Two places. Far apart. Very different environments. One taken from the heights of Acadia National Park, Maine. The other taken in a slot canyon in Petra, Jordan. What unites them is the man. Big smile. Totally loving it. I look at the photos and smile back. Yes, that was Russell.


---

February 23, 2017
Remembering Russell White By Anthony Grande
We all were shocked and saddened to hear of the untimely death of Russell White in October 2016 after a short illness. Russell was a person you thought would go on forever. He wore his life and carefree attitude on his sleeve. Always smiling or a times laughing to himself at an off-color joke or after one of his trademark double-entendres displaying a sly twinkle in his eye, he was a person who enjoyed the world and people around him.
I guess I am one of the few people who can say that I had classes from both Russ White and Anastasia Van Burkalow as an undergraduate student in the Geography Program at Hunter. His classes were entertaining as well as informative and always illustrated with a slide show. In later years, after the "video tape" came out, he enjoyed recording class lectures sitting on a rocking chair in front of an empty classroom and using a certain finger as a pointer to locate places on a wall map – again with that sly twinkle in his eye.
After graduating from Hunter and then getting a MA degree in Geography, I worked for Columbia University Press when Russell was brought on as a consultant. Having reconnected through CUP, Russ asked me to consider applying for the position he negotiated with the then Dean of Sciences and Mathematics to add a Higher Education Officer (HEO) position to the department to serve as Assistant to Chair. The Biology, Chemistry and Physics departments had already received their lines and only G&G and Math were not yet authorized. I did apply and was selected, but because of a budget crisis (actually the first of many and the one that almost sank CUNY), the line was not funded immediately and I wound up doing the job under various hourly titles for several years until it was finally funded. He also gave me my first teaching assignment – taking over the "Geography of New York State" class after Anastasia Van Burkalow retired. Thirty-five years later, I retired from Hunter as the Chief Operating Officer of the School of Social Work and Executive Assistant to the Dean of HCSSW. I am still doing adjunct teaching in Geography. Thank you, Russell, for giving me my start at Hunter and remaining a friend throughout the years.
As mentioned by Charlie Heatwole, Russell was a classical geographer who loved teaching and emphasized field work. The visual experience was important to him. He filled his lectures with illustrations from his personal slide collection of thousands of 35mm slides he took on all his trips over the years including the "selfies" of the time which he told students not to laugh at his younger images. Laughter ensued, of course. Toward the end of his tenure at Hunter, after Alan Strahler had been hired by Hunter administration to chair the department and reorient the program to research and technology, one of Russell's greatest joys - again with that sly twinkle in in eye - was to tell everyone he finally had a grant, as Grant, his new born son!
Retiring from Hunter and moving to the west coast of Florida - selected from a geographic analysis of the best areas of the US for retirees which included financial aspects (cost of living and taxation); comfort (climate and health care); and ease of travel to other areas (airports) – he continued his fixation with travel. After exhausting areas of North America, usually by long road trips, he began to look at areas of the world he taught about but never visited. A list was created and continually added to. He and his family visited all continents including Antarctica. Instead of road trips, organized tours and cruises became the fodder for his travel stories – first by blast emails then by social media. His last trip was to the Grand Canyon and Arches National Park in late summer 2016, one of his favorite places to hike according to his wife.
Memories of Russell will vary with one's interaction with him. Some may think he was at the end of an older era. Times change. People change. Yet a unifying aspect for all geographers is awareness of our environment and the desire and joy to share it with others. To help people "see" what is out there and to enjoy the physical and cultural diversity the earth has to offer. I know that Russell White did. We will miss him and what he had to offer, especially to his geography students.