Welcome to the Map Projection Home Page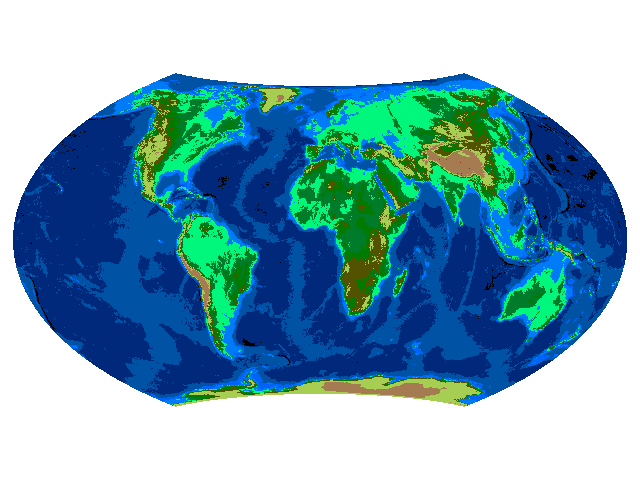 Student's Globes and Amusements
Can you identify this projection?
The projection is known as the Wagner VII, or Hammer Wagner. It is one of four world map projections recommended for use with global, digital data by Steinwand, Hutchinson, and Snyder. Do you know what the other three are? Hint - one of them is actually the background on this page!
This display was created by Paul B. Anderson and can be downloaded from his ftp site.
At this site you will find a collection of information relating to map projections. This Home Page was inspired by a seminar in map projections in the Geography Department, Hunter College, City University of New York, led by Dr. Keith C. Clarke , Geography Department, UCSB. Please feel free to make comments, suggestions, or submit materials for this Home Page to Karen Mulcahy, mulcahy@geog.ecu.edu.