PAGE 2- SEASHORE CREATURES FROM BEACHES OF THE NEW YORK BIGHT
This web page is a continuation of Seashore Creatures From Beaches of the New York Bight.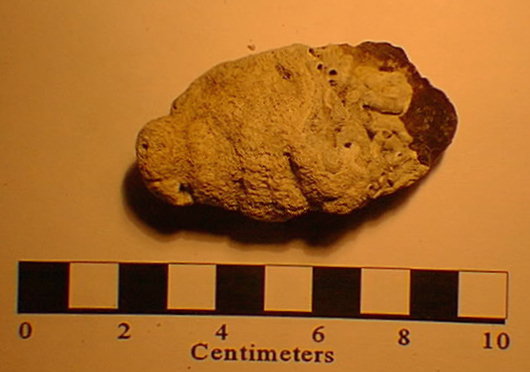 Crumb of Bread Sponge: Halichondria panicea.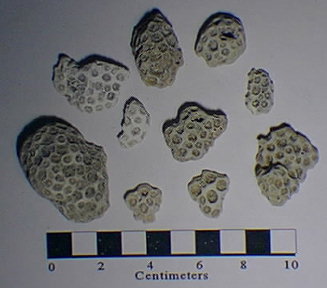 Northern Stony Coral: Astrangia danas.

Calcareous worm shell. (The larger example is from Virginia; the smaller specimen from Sandy Hook contains worm tubes attached to an oyster shell.)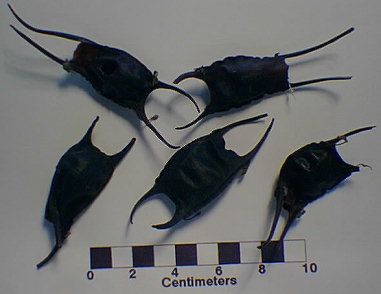 Little Skate egg cases.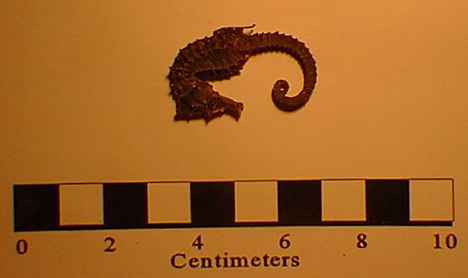 Seahorse. (This creature is actually a fish!)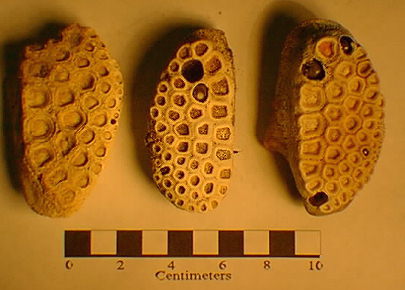 Crusher plates from shell-eating drum fish. (Often found as fossils in the NY Bight area.)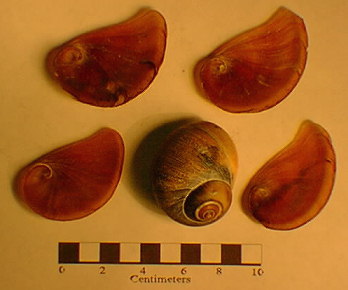 Chitinous operculum of a moon snail. This feature serves as trapdoor protecting the body of the snail in the closed shell (shell in lower center).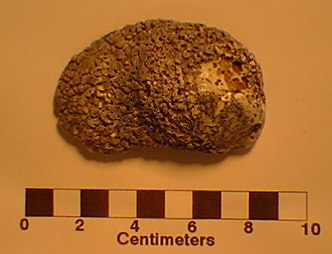 Oyster shell chewed up by boring sponges.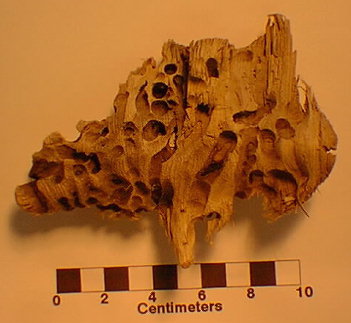 Clam-bored wood.

Many other species of invertebrates have been reported in the literature about the New York Bight region. We will add them as we find them!

NEXT PAGE...

Return to the New York Bight Home Page
Writers and Webmeisters:
Phil Stoffer and Paula Messina CUNY, Earth & Environmental Science, Ph.D. Program
Hunter College, Department of Geography
Brooklyn College, Department of Geology

In cooperation with
Gateway National Recreational Area
U.S. National Park Service

Copyright May, 1996 (All rights reserved; use as an educational resource encouraged.)>