GPS for Transportation Symposium
May 17, 2013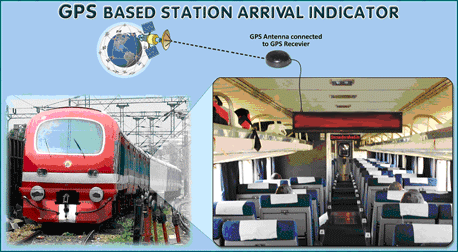 The global positioning system (GPS) has been increasingly used to gather data for transportation modeling and planning. However, the potential of this emerging technology and its combined power with other technologies such as wireless telecommunications, geographical information systems (GIS), and Internet have not been fully understood and utilized. The goal of this symposium is to bring people together to discuss the use of GPS and other new geospatial technologies for transportation planning and policies. Ideas developed from this symposium will serve to facilitate future collaboration among universities, government agencies, non-for-profit organizations, and private industries.

---
Program Agenda
9:00 am

REGISTRATION: OPEN

9:45 – 10:00 am

OPENING REMARKS

10:00 – 10:45 am

KEYNOTE SPEAKER

Big Data - The Future of Ground Transportation Technology
Matthew W. Daus, City College, CUNY

10:45 – 11:15 am

High-Performance Analytics on Large-Scale GPS Taxi Trip Records in NYC
Jianting Zhang, City College, CUNY

11:15 – 11:30 am

B R E A K

11:30 – 12:00 pm

GPS Data Collection for Regional Transportation Surveys
Timothy Michalowski, Abt SRBI

12:00 – 12:30 pm

Combining GPS/Smartphone, GIS, and Cloud Computing for Travel Surveys
Hongmian Gong, Hunter College, CUNY

12:30 – 1:30 pm

L U N C H

1:30 – 2:00 pm

AWAS -- Automatic Wireless Announcement System for Buses
Umit Uyar, Visar Ramku, & Jianmin Zou, City College, CUNY

2:00 – 2:30 pm

Safer Automated Driving - GPS is more than Positioning
Nicholas Maxemchuk, Columbia University

2:30 – 3:00 pm

Urban Freight Performance Measurement Using GPS Data
Xuegang (Jeff) Ban, Rensselaer Polytechnic Institute

3:00 – 3:15 pm

B R E A K

3:15 – 3:45 pm

Privacy-Preserving Mobile Parking and Traffic Monitoring
Marco Gruteser, Rutgers University

3:45 – 4:15 pm

Crowdsourcing Bicycle and Pedestrian Traffic Data: The Ped/Bike Counter Android App
Alyssa Pichardo, Hunter College, CUNY

4:15 – 4:45 pm

Dynamic Differential GPS as a Tool to Monitor Long Span Bridge Vibrations
Andrew Smyth, Columbia University

4:45 – 5:00 pm

CLOSING REMARKS
---
Registration
Interested in presenting? You are encouraged to submit a presentation on GPS for transportation at https://ww3.hunter.cuny.edu/geography/view.php?id=10 by May 12, 2013. Travel fund (up to $500) is available to presenters coming from outside of New York City.
Attendees: RSVP is required by May 12, 2013. Please register at https://ww3.hunter.cuny.edu/geography/view.php?id=9 to reserve your seat today!
Any questions, please email one of the GPS Research Cluster Team members:
Dr. Hongmian Gong at gong@hunter.cuny.edu
Dr. Nicholas Maxemchuk at nick@ee.columbia.edu
Dr. Xuegang (Jeff) Ban at banx@rpi.edu
Dr. Jianting Zhang at jzhang@cs.ccny.cuny.edu



Event Details
Cost:

Free

Date:

Friday, May 17, 2013

Time:

9 am to 5 pm
(Lunch will be provided)

Location:

Roosevelt House
47-49 East 65th Street
New York, NY 10065
View Larger Map